where_to_vote
Where to plant
Full sun/part shade. Well drained, rich soil.
amp_stories
Space between seeds / seedlings
2cm
select_all
Size of pot needed (width / depth)
10cm2
eco
Best practice
Directly sown
How to Grow
From seed
Choose a sunny spot or part shade spot garden with well-drained soil.

Fertilize soil.

Sow seed directly, or if propagating, use seed raising mix and water in well.

Make sure the soil is moist but not wet.

Thin seedlings and fertilize with plant food.
In a pot
Choose a decent sized pot, around 30cm.

Fill with premium potting mix.

Place in full sun, Follow seed-> seedling -> harvest guide.
Ready to harvest
Harvest by taking leaves off at ground level to promote new foliage and leafier growth.
Collect seed
In spring the plants will start to send up a centre shoot then the leaves will become more bitter and tough.

At this stage stop picking the leaves but keep watering and applying liquid fertilizer as normal.

You will then see green flower spikes.

The hard seeds will form then dry along the spikes.

When they turn brown hold a container under the spike then run your thumb and forefinger along the spike to dislodge the seeds.

Leave the seeds in an open container to completely dry.

Place in an area that has good ventilation and low humidity.

Silverbeet seeds should be stored in an airtight container, jar, or plastic bag.

If you are using a plastic bag, make sure any excess air has been pushed out before sealing.

Label with the date harvested then store in a cool dark area.

They can last for 2-3 years this way.
When to Grow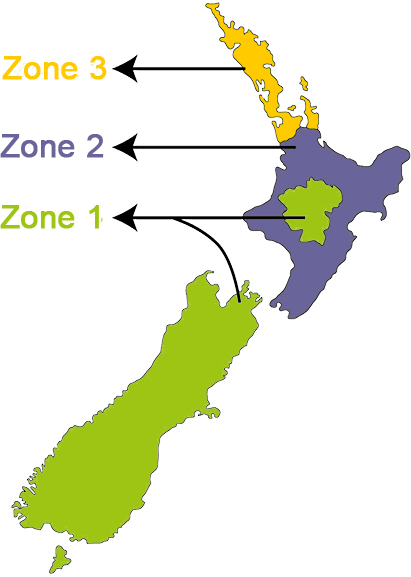 grass
Zone 1 - Cool
January , February , August , September , October , November , December
grass
Zone 2 - Temperate
January , July , August , September , October , November , December
grass
Zone 3 - Subtropical
January , February , March , April , May , June , July , August , September , October , November , December
Tips for Care
Sow crops at regular intervals to ensure continuous harvest.
Silverbeet likes rich, organic soils.

If you find your soil is acidic, add some lime which will help it grow to its full potential.
Try not to overwater as this will lead to fungal diseases, which can cause black spots.
Check for caterpillars in spring and autumn and follow pest guide to deal with them!