Leafy greens provide us with some really vital micro-nutrients and are so important in the transition to increasing the plant based content of your diet and good health. Winter is a perfect time to grow them and Summer, the perfect time to collect their seeds, ready for the next planting season.
Kale, as an example, is considered one of the most nutrient dense foods on the planet, high in Vitamin K, A and C and also anti-oxidants that help maintain great eyesight amongst other things. Other greens are just as beneficial. Many can be grown year round and easily turned into stunning, nutritious and tasty meals. You're basically eating for free, with minimal effort.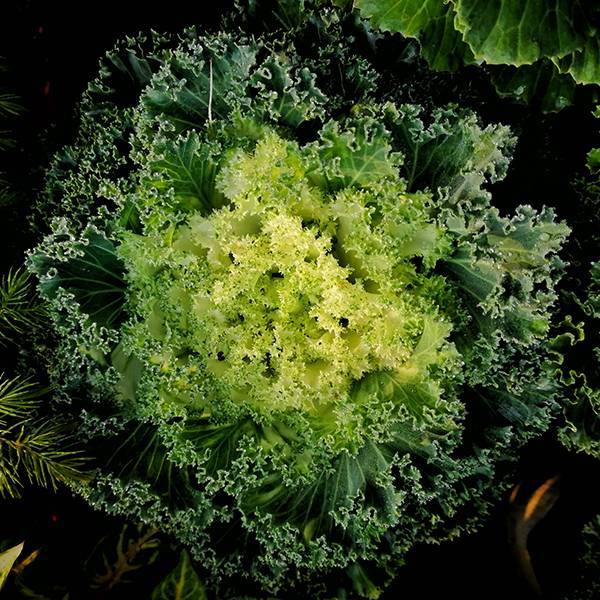 Maybe what you didn't know, is that according to recent NZ based research, the case for growing your own has additional benefits to your long term health, and that of your friends, family and global neighbours.
The benefits of some real, meaningful climate action when you figure the figures out.
According to Otago University, leafy greens (so your kales, silverbeets, mesclun, lettuce, spinach, microgreens, cabbage etc) have just over 3kgCO2e/kg (or 3kg of carbon emissions for every kilogram of greens)..which means per weight of leafy greens, grown at home, nutritionally better for you, fresh from your garden, you save 3 times their weight in emissions!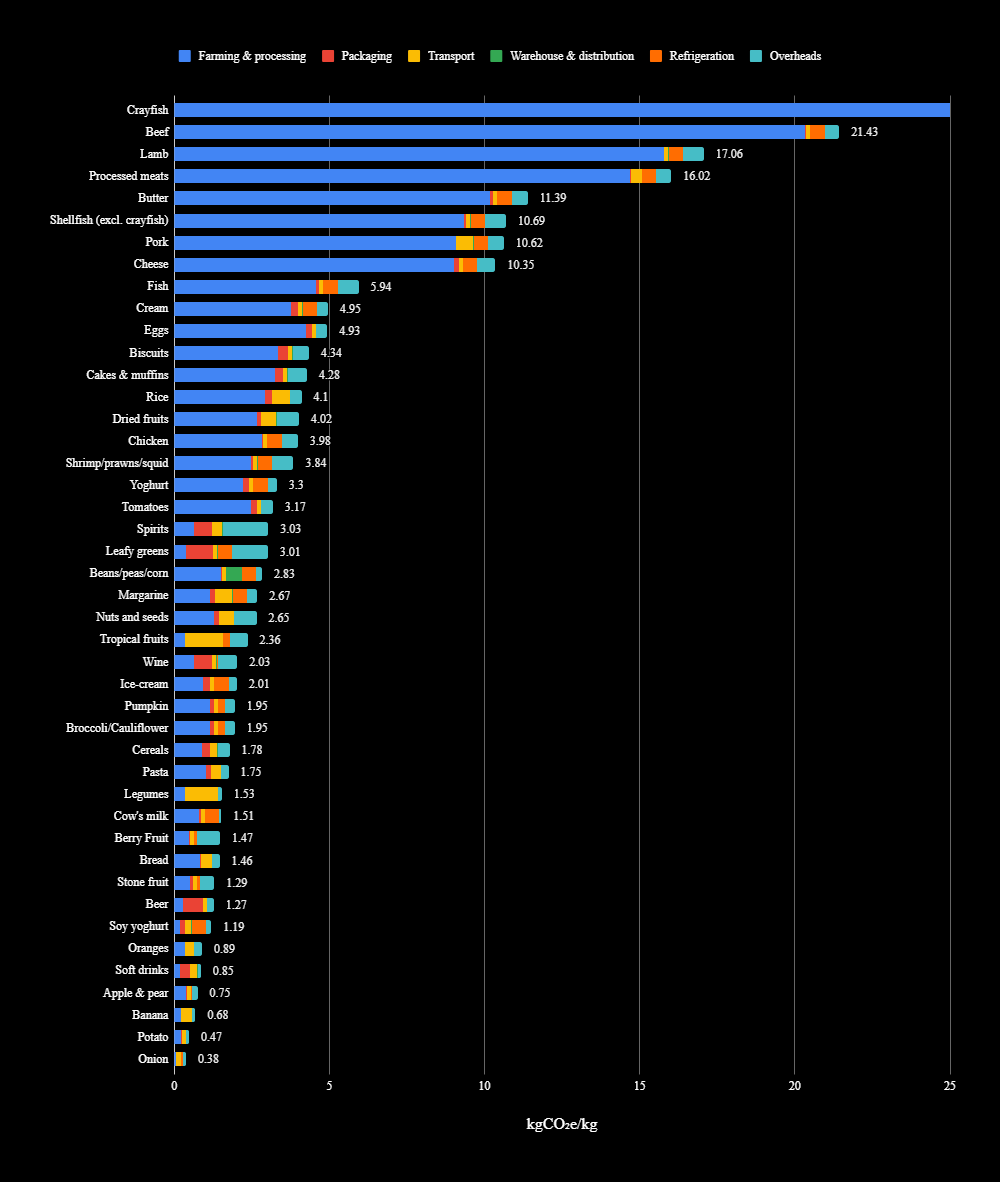 Source The Mouthful
Doesn't sound like much? Our family of four ate 1kg (easily) of homegrown leafy greens this week. There's enough amongst our 4 cavolo nero plants, 4 collard green plants, mesclun, kale and herb pots to harvest lots more than this.
Every week.
It is reasonable to assume that every New Zealander (every global citizen?) has the space for the pots to be able to grow at least some of their own leafy greens. If 5 million New Zealanders ate this way, year round,
we'd collectively save 260,000 tonnes of carbon emissions per year.
Sure, that's a long way from zero-ing our current 84 million tonnes of emissions per year but it's also a long way from insignificant. It shows that if we all do a little, the impacts can be far greater than we might expect.
Through this one, relatively small action of growing your own vegetables, a lot of things are happening:
1. Growing your own means you're regularly looking after plants, or noticing them. This means you're connecting with nature more - which studies have shown are fantastic for health and well-being.
2. Growing your own means not only are you saving emissions but you're also saving money. At the time of writing, in Aotearoa NZ, 175 grams of curly kale will cost you $3.29. The yearly saving on kale alone is $170. If you're buying spinach, kale, cabbage and herbs you're looking at close to $700 a year saved. Just for your leafy greens. As we move into climatically uncertain times, your savings will increase, as will your food security.
3. You are nutritionally better off. Vegetables lose nutrition quickly after harvest and, particularly leafy greens, can take a lot of extra energy in terms of refrigeration to get them to you in a decent, fresh-ish state which is not bereft of vitamins and minerals.
Now here's the really interesting bit. In a 2017 study in Santa Barbara, researchers modelled the potential for carbon sequestration in a vegetable garden, compared to other options for your outside space like lawns.

Their model showed that vegetable gardens had the potential to contribute to meeting the State of California's greenhouse gas targets by 7.8%.




The world needs to reduce emissions globally by 7.6% every year for the next 10 years.
So genuinely, along with all the other benefits we've already mentioned, we can also propose it may be possible to save our planet's eco-systems simply by home-growing more veg. Are you ready to get growing yet? Try out our planting diary to add your plants and keep track of what you're growing, including your harvests, to measure your impact and make growing easy.