where_to_vote
Where to plant
Full sun. Well drained soil.
amp_stories
Space between seeds / seedlings
50-75cm
select_all
Size of pot needed (width / depth)
30-60cm2
How to Grow
From seed
Fill seed trays with seed raising mix, sow seeds, firm down, water well.

Keep the soil moist.

Prepare garden bed with Blood & Bone/Seaweed.

Once seedlings have emerged feed weekly with plant food.

Allow seedlings to grow to 7cm before transplanting.

When transplanting plant 30-40cm apart.

Mulch.

Feed weekly.
From seedling
Transplant your seedlings outside 2 to 4 weeks before the last frost date.

They'll still be sensitive to cold, so make sure to harden them off carefully first.

Set them outside, out of the wind, for about one hour, then bring them inside.

Repeat this every day, leaving them outside an hour longer each time.

If it's unusually cold out, skip a day.

Keep this up for two weeks before planting them in the ground.
In a pot
Choose a pot at least 300mm wide and 300mm deep.

Position in full sun, protect from strong wind.

Full pot with potting mix, sow seeds, cover, firm well.

Once seedlings emerge feed weekly.
Ready to harvest
Pick your cauliflower then the head is firm, tight and about 20cm across.
Collect seed
To harvest the seeds, gather the seed stalks when the seed pods are fully mature and dry on the plant.

Use a screen to winnow the chaff (dry seed casing) from the seed.

You can store seeds in a cool, dry area for up to 5 years
When to Grow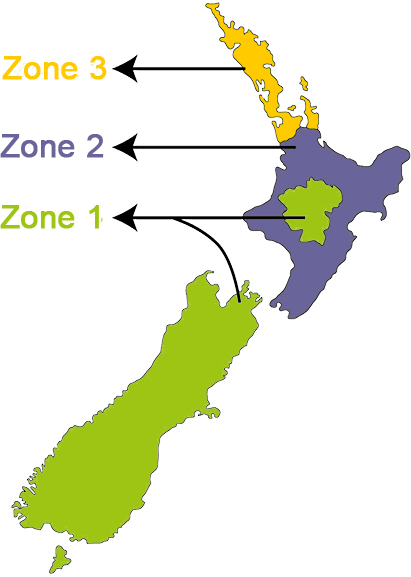 grass
Zone 1 - Cool
January , November , December
grass
Zone 2 - Temperate
January , February , March , December
grass
Zone 3 - Subtropical
January , February , March , April
Tips for Care
Cauliflowers do best in fertile soil.

Compost and feed soil regularly.
Regularly water cauliflower to help development of the head.

Plant earlier in the season (particularly in warmer climates) to give cauliflower enough time to mature before hot weather.
The head of the cauliflower can get sunbunt.

Protect it from the sun by covering it with two cauliflower leaves.
Avoid soil-borne diseases by planting cauliflowers in new bed each year.

Do not plant cauliflower in bed where you have grown cauliflowers, brocolli or cabbages in the last two years.
Give regular side dressings of fertiliser every two to three weeks, or liquid feeds every 10-14 days.