where_to_vote
Where to plant
Full sun. Well drained soil.
amp_stories
Space between seeds / seedlings
15-25cm
select_all
Size of pot needed (width / depth)
30-50cm2
How to Grow
From seed
While the seeds are germinating prepare a sunny spot to transplant.
From seedling
Seedlings grow slowly and it's best to prick them out into small pots or mini punnets to grow on until large enough (8-10 weeks) to plant out in the garden.
In a pot
Choose a pot 300mm deep and wide.

Postion in full sun and protect from strong winds.

Fill start trays with seed raising mix, plant celery seeds.

Keep soil moist during germination.

Once seedlings are 10cm tall transplant to pots and water well.

Feed weekly with plantfood.

To maximise space in a pot, grow lettuce or microgreens around the celery.
From Plant
Prepare bed with liberal amounts of compost or animal manure and add a ration of pre-planting fertiliser as well.

Space plants 30-40cm apart.

Regular watering is needed,
Ready to harvest
Break off individual stalks as needed to continue harvest.
Collect seed
Harvesting celery seeds with the most flavors relies upon careful observance to ensure the seed is ripe.

When the flower head is dry and the individual seeds are hard and dark colored, cut the bloom carefully and shake the seed into a bag.

Alternatively, bend the flower stalk into a bag and shake.

Keep in cool, dry place for up to 5 years.
When to Grow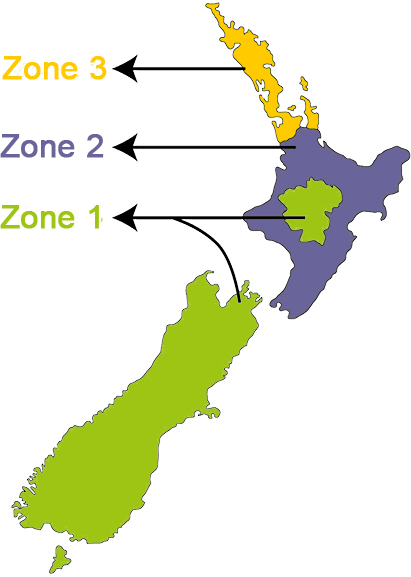 grass
Zone 1 - Cool
September , October , November , December
grass
Zone 2 - Temperate
January , February , July , August , September , October , November , December
grass
Zone 3 - Subtropical
January , February , March , April , November , December
Tips for Care
Once seedlings reach 10cm tall, thin and discard the weak seedlings.
Handle celery seedlings with care, as they don't like having their roots disturbed.

Try to keep a small amount of soil intact around the roots.
Celery plants can be 'blanched' for better texture and flavour.

Do this by wrapping black polythene or thick newspaper around the stems from ground level to about 40cm high (leaves exposed).

The stalks will pale and be ready in 2-3 weeks.
Plants need generous feeding to grow quickly, otherwise stems become coarse and stringy.

Give nitrogen side dressings or liquid feeds every 2 weeks or so.
For green celery, simply pick outside stems with a sideways pull to break them off at ground level, but leave as many younger leaves as possible for re-growth.