where_to_vote
Where to plant
Full sun. well drained, sandy soil.
amp_stories
Space between seeds / seedlings
30-45cm
select_all
Size of pot needed (width / depth)
30-60cm2
How to Grow
From seed
You can sow seeds directly, or star them on seed trays with seed raising mix.
From seedling
When the plants are around 5-7cm tall, transplant to fertilized bed (Blood & Bone/Seaweed).

As seedlings grow feed weekly, water regularly.

A layer of mulch will keep the soil moist.
In a pot
Choose a good sized pot , at least 500mm in diameter.

Position in sunny spot protected from strong winds.

Fill seed raising trays with seed mix, sow seeds, firm down, keep moist.

Once seedlings are 507cm apart, fill pot with potting mix, transplant one pot per plant as they need room to grow.

Feed seedlings weekly with plant food.
Ready to harvest
Harvest when fruit is green.

But it's best to wait until fruit walls are firm and strong.
Collect seed
Slice open the pepper and shake the seeds out of the fruit and into a bowl.

The seeds require drying for a week or two to store well, unless you are planting them immediately.

Spread them out in a single layer on paper plates and allow them to dry completely in a warm, dark and dry location.

If you aren't immediately sowing the seeds, you must store them correctly so they remain viable until planting.

Most bell pepper seeds store well for at least two years when packaged correctly.

You can store the seeds in a paper envelope or a glass jar.

Include a packet of silica gel in jars so it can dry any moisture trapped in the container.

Make sure the jar or envelope is labeled with the bell pepper variety and year harvested, then store it in a dark, cool place until you are ready to sow the seeds.
When to Grow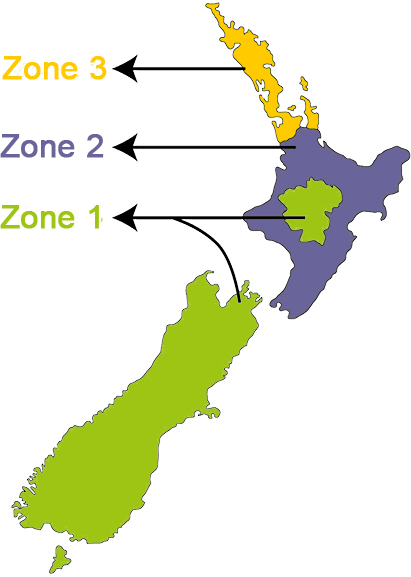 grass
Zone 1 - Cool
September , October , November
grass
Zone 2 - Temperate
July , August , September , October , November , December
grass
Zone 3 - Subtropical
January , February , March , July , August , September , October , November , December
Tips for Care
Capsicums are usually self supporting, but heavy crops may require some support.

Stakes can be used, but be careful when hammering stakes, keep out of the root area
In areas with extreme summers, consider using a shade cloth to prevent scald on capsicum surface.
Pay special attention to watering a capsicum growing in a pot, because pots dry out quickly