where_to_vote
Where to plant
Full sun. Well drained.
amp_stories
Space between seeds / seedlings
30cm
select_all
Size of pot needed (width / depth)
80-100cm2
How to Grow
From seed
Plant seeds in trays, firm down, keep moist.
From seedling
Choose a sunny spot in the garden and enrich the soil with compost.

Once the seedlings have emerged feed them with fertilizer.

Once the seedlings are 10cm tall plant them in the ground and water in well.
In a pot
In a sunny spot, fill trays with seed raising mix, sow seeds, firm down and water regularly to keep soil moist.

Allow seeds to grow to 7cm+ before transplanting.

Brocolli can grow large, so select a pot with at least 50cm diameter.

Transplant seedlings, backfill with soil and plant food.
Ready to harvest
Broccoli is ready when the large central head looks well formed, but before the broccoli flowers start to open.

Removing this central head will encourage smaller side shoots to form.

They will be ready for a second picking in a few weeks time.
Collect seed
Wait for pods to emerge straight up from the broccoli plant, they will flower and then go to seed.

Once the pods are dry on the broccoli plant, remove the plant from the ground and hang to dry for up to 2 weeks.

Remove the dried pods from the broccoli plant and crush them in your hands or with a rolling pin to remove the seeds.

Separate the chaff from the broccoli seeds.

(Chaff is the dry, scaly protection of the seeds).
When to Grow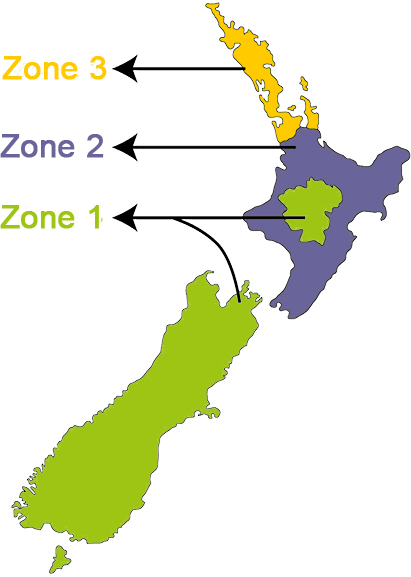 grass
Zone 1 - Cool
January , February , November , December
grass
Zone 2 - Temperate
January , February , March , April , May , December
grass
Zone 3 - Subtropical
January , February , March , April , May , June , July , August , September , October , November
Tips for Care
Broccoli is susceptible to a soil-borne problem called 'Club Root', which causes the plants to wilt rapidly on hot days.

To avoid this problem, plant in a different bed each year, don't go back to the same bed for 3 years.
A layer of mulch will retain moister in the soil
The Chinese Broccoli 'Kailaan' forms a looser, lighter head that is usually harvested when a few of hte flowers have opened.