where_to_vote
Where to plant
Full sun/Light Shade. Drought tolerant.
amp_stories
Space between seeds / seedlings
30-60cm
select_all
Size of pot needed (width / depth)
30-90cm2
How to Grow
From seed
Sow seeds 5mm-1cm deep in well cultivated, deep soil.

Seeds will sprout in 7-15 days, depending on conditions.

Thin or transplant to 20cm (8″) apart in rows 40-50cm (16-20″) apart.
From seedling
Place 15cm long root in the soil in late winter/early spring, and cover with 2.5cm of Seed raising mix and water well.

Space them out at 80cm intervals.

Once the shoots appear, reduce them in number of two to three to encourage root growth.
In a pot
Choose a pot 50cm wide & 70cm deep to encourage root growth.

Position in sunny or lightly shaded spot.

Fill pot with potting mix.

Follow seed-> seedling -> harvest guide.
Ready to harvest
When foliage dies down.

Harvest by digging up all roots carefully as the smallest piece will regrow.

For the leaves, harvest as needed, shortly after they emerge, before they become woody.

For the roots, harvest November through March.

The roots can also be lifted and stored for spring planting to keep the crop going from season to season.
When to Grow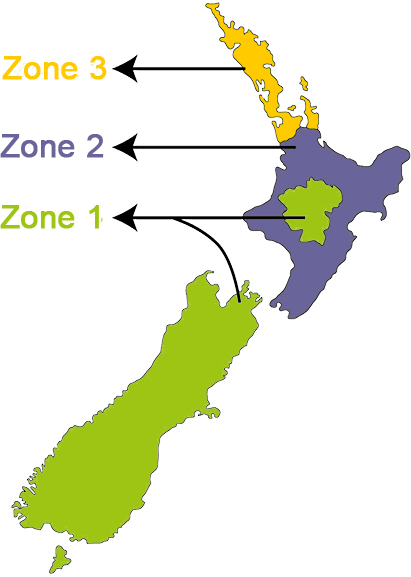 grass
Zone 1 - Cool
November , December
grass
Zone 2 - Temperate
October , November
grass
Zone 3 - Subtropical
April , September , October
Tips for Care
Can be grown from seed but easier (and quicker) to grow by taking pieces of root and planting.
Harvest horseradish annually after the first frost, and replant after the last frost.
Horseradish is thought to repel aphids and whiteflies, blister beetles, potato beetles, and some varieties of caterpillars.

Its flowers attract beneficial predatory hoverflies.

It's a great companion plant for most crops.