where_to_vote
Where to plant
Full sun or part shade.
amp_stories
Space between seeds / seedlings
15-30cm
select_all
Size of pot needed (width / depth)
30cm2
lens
Germination (days)
14-21 (+ more during cooler times)
How to Grow
From seed
Fill seed trays with seed raising mix.

Sprinkle seeds over mix, lightly cover and gently water.

Keep soil moist during germination.

Once seeds have germinated and are 10cm tall, thin and discard weak seedlings.

Transplant into garden bed, 20cm apart, and each row 40cm apart from each other.

Water in well and mulch well.
From seedling
Plant seedlings out after lost frosts
In a pot
Choose pot at least 300mm wide and deep.

Position in full sun.

Fill starter trays with seedraising mix, sprinkle seeds over mix, cover gently and water in.

Keep soil moist during germination.

Once seedlings reach 10cm tall, fill chosen pots with quality potting mix and water in well.
From Plant
Make sure you give celeriac enough room to grow, either in pots or in the garden since the tuberous roots can reach a diamter of 5-8cm and the same length
Ready to harvest
When the bulbs are about the size of a tennis ball, carefully remove the bulbous root from the soil and enjoy.
Collect seed
Harvesting celeriac seeds with the most flavors relies upon careful observance to ensure the seed is ripe.

When the flower head is dry and the individual seeds are hard and dark colored, cut the bloom carefully and shake the seed into a bag.

Alternatively, bend the flower stalk into a bag and shake.

Keep in cool, dry place for up to 5 years.
When to Grow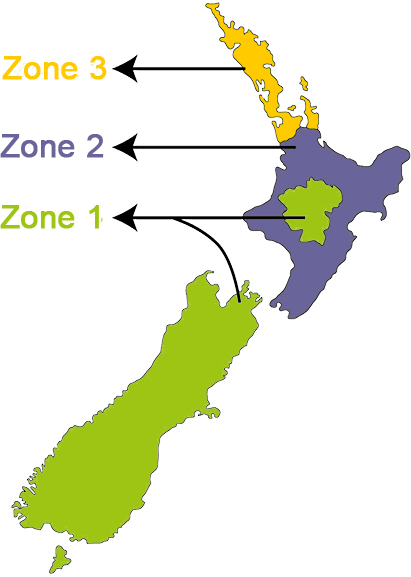 grass
Zone 1 - Cool
January , October , November , December
grass
Zone 2 - Temperate
September , October , November , December
grass
Zone 3 - Subtropical
March , April , May , June , August , September , October , November
Tips for Care
Celeriac prefer moist soil so be sure to keep well watered during hot and dry periods
To promote further root growth, remove any side shoots when they appear on the plant
Celeriac's have a sweet taste, making them perfect for salads and purees