where_to_vote
Where to plant
Full sun. Well drained soil.
amp_stories
Space between seeds / seedlings
30cm
select_all
Size of pot needed (width / depth)
50cm2
eco
Best practice
Directly sown
How to Grow
From seed
Enrich soil.

Sow seeds directly into growing position, cover lightly with seed raising mix and water well.

As seeds grow, thin out weaker plants and feed weekly with plant food.

Water regularly.

Mulch with organic mulch.
In a pot
Choose a pot at least 40cm wide and deep.

Position in full sun with quality potting mix.

Follow seed->seedling->harvest guide.
Ready to harvest
Harvest when roots are about 10cm wide when they're still young and tender.

Come summertime, about 45 to 50 days after planting, you can pull a turnip up and see if it's ready for harvest.

Start harvesting turnips once you find a mature turnip.
Collect seed
Allow your seed plants to mature until the flowers wither and seed pods form.

Watch the seed pods daily until they turn brown.

Cut the seed pods off the stems using pruning shears or a knife.

Start with the pods at the bottom of the plants; these typically mature first.

Leave pods with any signs of green on the plant until the entire pod turns brown; seeds from green pods won't grow.

Place the seed pods in a paper bag or between two paper towels and press down to gently break open the pods.

Sort the seeds from the remaining pod pieces.
When to Grow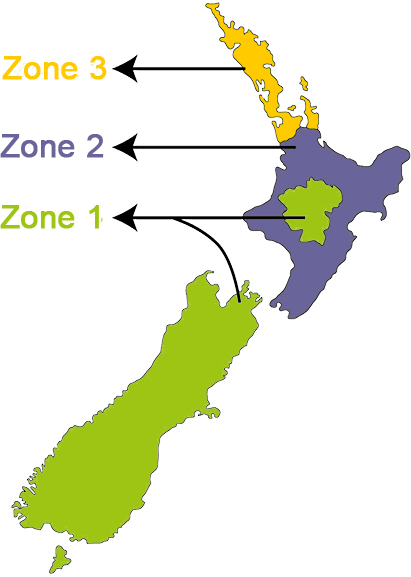 grass
Zone 1 - Cool
January , February , March , July , August , September , October
grass
Zone 2 - Temperate
January , February , March , April
grass
Zone 3 - Subtropical
February , March , April , May
Companion Planting
Tips for Care
When planting turnips, plant them at ten-day intervals, which will allow you to grow turnips for harvesting every couple of weeks throughout the season.
Turnips generally require a full sun location but will tolerate partial shade, especially if you plan on harvesting the plant for its greens.
If you are planting a summer crop, plant the turnips early.

If you are planting so you can have turnips to store throughout the winter, plant late in the summer to harvest turnips before first frost.
Although it takes about two months for a turnip plant to fully develop from seed, new greens should be ready to harvest two to three weeks after you cut the first batch.
Turnips grow easily from seed, so save a few of your turnip plants as seed plants instead of harvesting them for their greens.

Plant the seeds in early spring or fall to enjoy the sweetest greens and turnips.