where_to_vote
Where to plant
Full sun/part shade (depending on variety). Rich, heavy soil.
amp_stories
Space between seeds / seedlings
5-10cm
select_all
Size of pot needed (width / depth)
20cm2
forward
Seedling Sow Depth
0.5-1cm
eco
Best practice
Directly sown
How to Grow
From seed
Sow the seeds in a clump or 2-3 in a sunny spot in the veggie garden.

Once seedlings emerge, thin out.
In a pot
Choose a pot at least 30cm wide and deep, in a sunny or part shade spot.

Fill with quality potting mix.

Follow seed-> seedling -> harvest guide.
Ready to harvest
Harvest by snipping or pulling leaves at soil level, this will encourage leafier growth.
Collect seed
Wait for spinach to 'bolt' (go to seed after flowering), seeding takes about 50-60 days for the varieties I've been growing (American, Winter Giant, and Purple Passion).

Once you see the seed forming, just let that plant keep growing.

Eventually, the spinach will die and start to dry out and fall over–and this is when you collect it up.

I usually harvest it and hang it upside down for another week or two just to be sure.

Once you have let your stalks dry, you can either carefully pull the seeds from the stalks and heads, or you can just put the whole stalk/head in a bag and store it that way.
When to Grow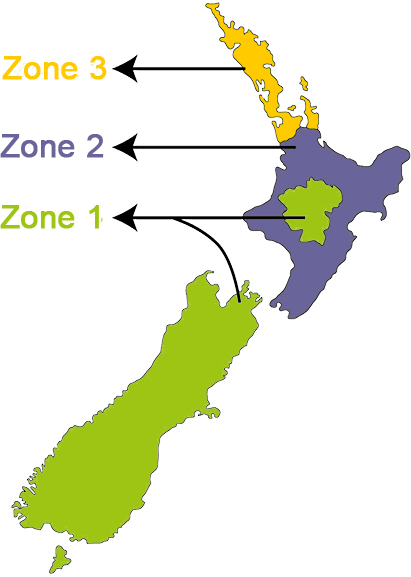 grass
Zone 1 - Cool
February , March , April , May , June , July , August
grass
Zone 2 - Temperate
February , March , April , May , June
grass
Zone 3 - Subtropical
April , May , June , July
Companion Planting
Tips for Care
Sow successive crops every 3-4 weeks to extend your harvest window.
No veggie patch? No problem! Spinach can be sown in pots.

Choose a sunny spot on a patio or balcony.

It can be helpful to rotate the plant pots 180 degrees every week so as many of the spinach leaves are exposed to as much sunlight as possible!
Acid soils (those where azaleas and camellias flourish) will appreciate the addition of some liquid lime & dolomite, which will sweeten the soil to the spinach's liking.
In cold weather, growth may be slower, and harvest times will take longer.