where_to_vote
Where to plant
Full sun/part shade. Well drained, fertile, moist soil.
amp_stories
Space between seeds / seedlings
15cm
select_all
Size of pot needed (width / depth)
20cm2
eco
Best practice
Directly sown
How to Grow
From seed
To sow mesclun, broadcast the seeds evenly in a raised bed, container, or in-ground bed.

Don't sow the seeds too deeply.

Instead, sprinkle them on the surface and gently tamp into the soil or cover them with a light application of dirt.

Keep the seeds moist to ensure even germination.

Water access is vital during the beginning growth stages of this crop.
From seedling
Moisten the soil, then plant seedlings 5cm apart, 1cm deep.

Thoroughly water each plant after planting in the garden.
Ready to harvest
Salad mesclun is harvested with the "cut and come again" method.

Cut the leaves you need for each meal and leave the rest.

Harvest greens that are 10-15cm long and snip them off 1 cm above the soil line.

In about a month the plant will be ready to harvest again.

Some of the greens in mesclun mix come back more thickly such as the baby lettuces.
Collect seed
The easiest way to collect mesclun seeds is to carefully pinch the flower heads off the plant, and drop them into a bucket or bag.

Once you get them inside, break apart the flower heads and the lettuce seeds will fall out.
When to Grow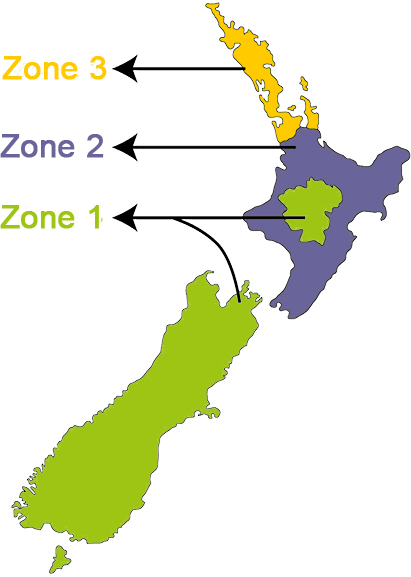 grass
Zone 1 - Cool
January , February , March , April , May , June , July , August , September , October , November , December
grass
Zone 2 - Temperate
January , February , March , April , May , June , July , August , September , October , November , December
grass
Zone 3 - Subtropical
January , February , March , April , May , June , July , August , September , October , November , December
Tips for Care
If you planted mesclun or a certain variety of salad green last year don't grow them in the same spot as pests and diseases can be lingering in the soil
These greens grow best in cooler temperatures and tend to bolt when summer heat amps up
Plant mesclun with leafy herbs to harvest at the same time such as cilantro, parsley, and basil.

The combinations and colors will make salad one of your favorite meals