where_to_vote
Where to plant
Full sun. Well drained soil.
amp_stories
Space between seeds / seedlings
10cm
select_all
Size of pot needed (width / depth)
50-100cm2
How to Grow
From seed
Choose a sunny spot, enrich with fertilizer.

Add liquid lime & dolomite to prevent blossom end rot.

Sow 3-4 seeds into mounds of soil spaced 40cm apart and water well.

As seedlings grow, thin out seedlings and leave only the two strongest.

Mulch around the base of the plants with organic mulch.

Feed weekly with plant food.
In a pot
Choose a pot at least 40cm wide and deep.

Position in full sun, fill with quality potting mix.

Follow seed->seedling->harvest guide.
Ready to harvest
Harvest when fruit is small and tender for best flavour.

Pick regularly to encourage more fruiting.
Collect seed
Allow fruit to stay on the vine (they can get quite large).

Seeds will be inside and you can also find endless ways to use the marrow flesh.
When to Grow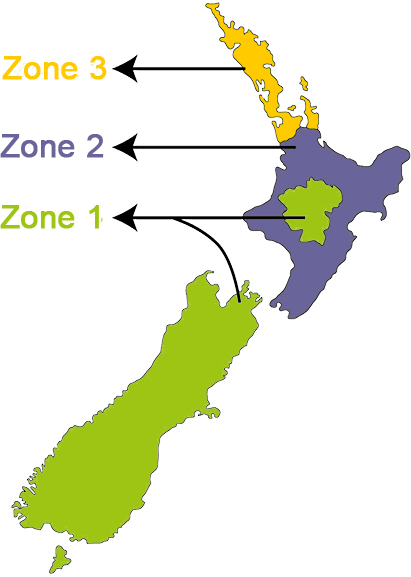 grass
Zone 1 - Cool
October , November , December
grass
Zone 2 - Temperate
January , September , October , November , December
grass
Zone 3 - Subtropical
January , February , March , July , August , September , October , November , December
Tips for Care
Zucchini roots do not like being disturbed during transplanting.

To reduce possible damage, plant the seeds in peat pots, pellets, or any type of pot that can be planted.
Regularly harvest when small to encourage continuous cropping.