where_to_vote
Where to plant
Pohutukawa is mostly a coastal species, naturally venturing as far south as the Mahia Peninsula on the east coast and northern Taranaki on the west coast. However, pohutukawa is widely cultivated outside this natural range.
How to Grow
From seed
Propagation: The tiny threadlike seed should be sown promptly as it does not store well.

Sprinkle over a firm flat seed bed of seed raising mix, water well and place in a warm shady place.
Collect seed
Flowers appear around Christmas and mature seeds in February and March.
When to Grow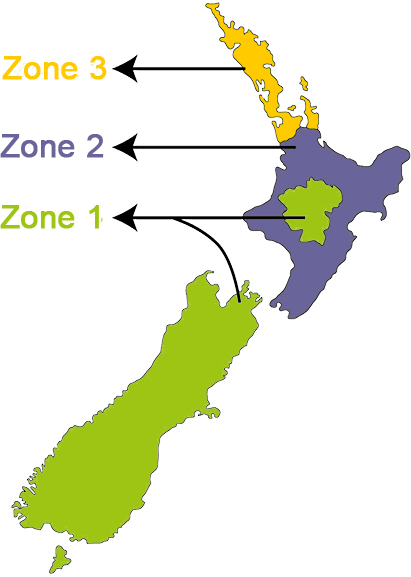 grass
Zone 1 - Cool
January , February , March , April , May , June , July , August , September , October , November , December
grass
Zone 2 - Temperate
January , February , March , April , May , June , July , August , September , October , November , December
grass
Zone 3 - Subtropical
January , February , March , April , May , June , July , August , September , October , November , December