where_to_vote
Where to plant
Māpou (Myrsine australis), also known as matipo, is found throughout New Zealand as an understorey tree in lowland and upland forest. It is a hardy plant and can grow in the canopy of second-growth scrub. Māpou is easily recognised by its light green wavy leaves and red branches. Mapou grows in a wide range of habitats from wetlands to dry ridges and from dense forest to dry sites. Mapou is a common shrub in the lowland forest understory but tends to be slow growing compared to other shrubs.
How to Grow
From seed
Propagation: Collect the fruit when it is ripe (black) and sow directly on to a firm bed of seed raising mix and press well in.

Cover with a light layer of mix.

Seedlings usually appear in two to three months depending on temperature.
Collect seed
Flowers can appear any time throughout the year (possibly more often in autumn) and the small fleshy fruit is ripe about a year later.

Keep an eye out for seeds from March to November.
When to Grow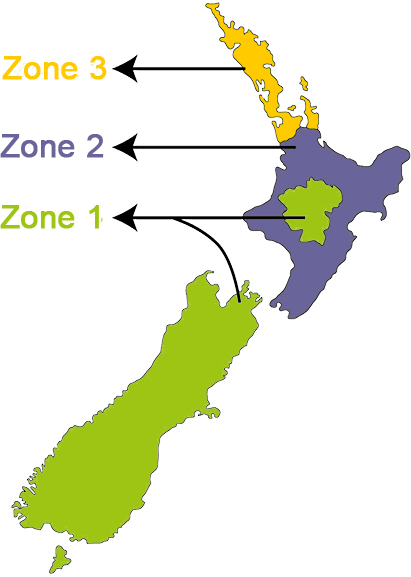 grass
Zone 1 - Cool
January , February , March , April , May , June , July , August , September , October , November , December
grass
Zone 2 - Temperate
January , February , March , April , May , June , July , August , September , October , November , December
grass
Zone 3 - Subtropical
January , February , March , April , May , June , July , August , September , October , November , December