where_to_vote
Where to plant
Manuka is a specialist coloniser of low fertility soils with different forms adapted to clay hillsides and others to wetlands. The flowers appear in early spring and the mature seed capsules can stay unopened on the branches for a long time so there is generally seed available for collection at any time of year. Manuka should always be ecosourced carefully because it is so variable across the country.
How to Grow
How to grow video guide
From seed
Propagation: Place the capsules in paper bag in a warm dry place until the fine red seed is released.

Sift out the seed and lightly sprinkle over a firm smooth bed of seed raising mix.

Do not cover but water well.

The seedlings will come up in one to four weeks depending on the temperature.
Collect seed
Manuka may flower and seed several times in a season in New Zealand.

Strip unopened seed pods from the branch and store somewhere dry.

Within a couple of days the seed pods will open and release thousands of seeds.
When to Grow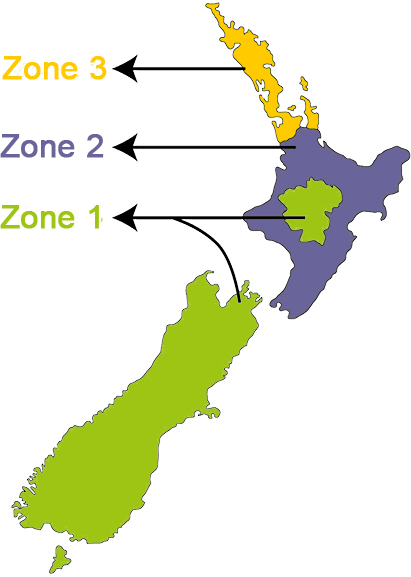 grass
Zone 1 - Cool
January , February , March , April , May , June , July , August , September , October , November , December
grass
Zone 2 - Temperate
January , February , March , April , May , June , July , August , September , October , November , December
grass
Zone 3 - Subtropical
January , February , March , April , May , June , July , August , September , October , November , December