where_to_vote
Where to plant
Where is the kawakawa plant found in New Zealand? The habitat of the kawakawa plant is the coastal and lowland forests of the North Island and the northern half of the South Island. This is because it prefers a moist rich & free-draining soil in a semi-shade to shade position. Kawakawa is an ideal understory plant as it generates enough shade to suppress most weeds. Like other early colonisers this species grows quickly, however it is intolerant of even light frosts and easily damaged by wind.
How to Grow
From seed
Propagation: Mash the fruit, mix with water and decant off the pulp, leaving the denser seed behind.

They can be dried and stored or sown immediately.

The seed germinates readily in the summer temperatures.
Collect seed
Kawakawa produces large quantities of fruit in candle-like clusters which turn yellow when ripe in December/January.

Pick the fruit as it begins to turn from green to yellow otherwise the birds might beat you to it.
When to Grow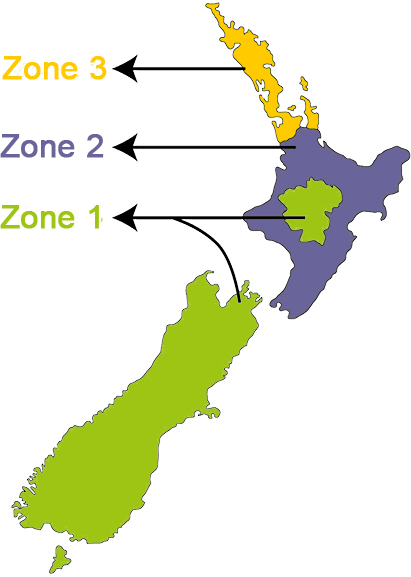 grass
Zone 1 - Cool
January , February , March , April , May , June , July , August , September , October , November , December
grass
Zone 2 - Temperate
January , February , March , April , May , June , July , August , September , October , November , December
grass
Zone 3 - Subtropical
January , February , March , April , May , June , July , August , September , October , November , December