where_to_vote
Where to plant
The commonest species of all are C. lucida, karamu, and C. robusta, also known as karamu. The latter occurs particularly on alluvial soils in open forest and in shrubland. Shining karamu is found in damp forest and along forest margins, particularly in coastal areas. It is a close relative of karamu (Coprosma robusta) with large leaves and fruit in clusters but is taller growing than karamu. Coprosma robusta is a large and fast growing coprosma also known as karamu. The New Zealand native shrub is endemic and distributed across the North and South Islands of New Zealand. Common throughout coastal, lowland and lower montane habitats within shrublands and open sites within forest.
How to Grow
From seed
Allow the fruit to soften so the flesh can be washed off leaving the denser seeds behind.

Sow on a firm level bed of seed raising mix and cover with a few millimetres of mix.

Water well and place in a warm shady place until seedlings start to germinate – usually in the spring.

Bring into the light once the seedlings appear.
Collect seed
The fruit swells, turns read and ripens in late summer and autumn from February to June.

You can often find Karamu fruiting throughout the year, across New Zealand
When to Grow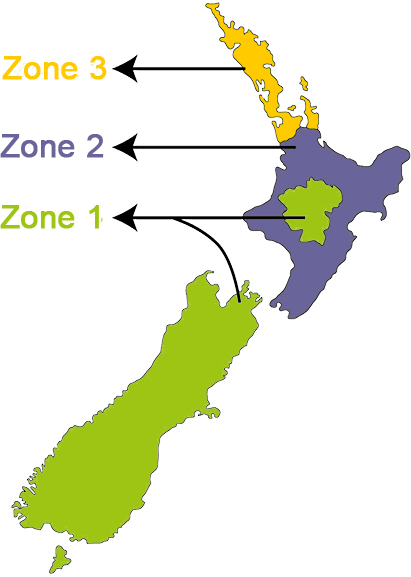 grass
Zone 1 - Cool
January , February , March , April , May , June , July , August , September , October , November , December
grass
Zone 2 - Temperate
January , February , March , April , May , June , July , August , September , October , November , December
grass
Zone 3 - Subtropical
January , February , March , April , May , June , July , August , September , October , November , December