How to Grow
From seed
Cover the seeds with a thin layer of soil and maintain them at a temperature of 70 degrees Fahrenheit.

Water the growing medium often enough to keep it moist but avoid saturating the soil.

New Zealand flax seeds typically begin germinating after three to four weeks.
From Plant
Propagation through division separates New Zealand flax into pieces that contain part of a rhizome, roots and at least one leaf.

Each portion of the plant is potted in a separate container, with the root system and rhizome buried in the growing medium and its leaves standing erect.

The plant grows best in rapidly draining soils where the crown is exposed to sunlight.

Water your divided plants often enough to keep the soil moist but avoid saturating the growing medium.

After replanting the divided sections of the plant, keep your New Zealand flax under shelter from the wind until it has had a chance to establish a firm root system.

Under good growing conditions, you can divide and propagate your New Zealand flax every two to three years.
Collect seed
New Zealand flax seeds are ready to harvest in late summer and fall.

The seeds do not require pretreatment and are ready to plant immediately.

Seeds are sown into containers and pressed lightly into their growing medium.
When to Grow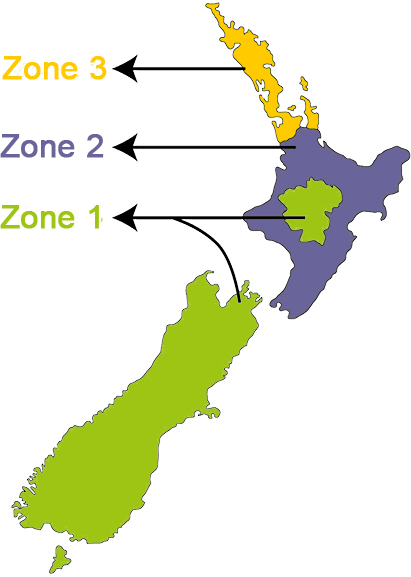 grass
Zone 1 - Cool
January , February , March , April , May , June , July , August , September , October , November , December
grass
Zone 2 - Temperate
January , February , March , April , May , June , July , August , September , October , November , December
grass
Zone 3 - Subtropical
January , February , March , April , May , June , July , August , September , October , November , December