where_to_vote
Where to plant
Full Sun/Partial Shade.
amp_stories
Space between seeds / seedlings
90cm
select_all
Size of pot needed (width / depth)
100cm2
forward
Seedling Sow Depth
5-10cm
How to Grow
From seed
Prepare soil with fertilizer.

Sow seeds, suckers or tubers directly where they are to grow, cover lightly with seed raising mix.

Gently firm down and keep moist.

Thin seedlings to 60cm apart, and feed every two weeks with plant food.
In a pot
Globe artichoke like to spread, so ensure the pot is 1m wide and 30cm deep.

Fill pot with potting mix and plant.

Follow seed -> harvest guide.
Ready to harvest
If you've planted Jerusalem artichokes, in autumn the plants begin to die back and, when they're completely brown the harvest can begin.

Use your hands to reach under the plant bases and pull out the tubers, they look a bit like knotted plants.

If you've planted Globe artichokes, they're generally ready to harvest in Spring.

Pick the buds when they are firm, but just before they open.

Use a sharp knife to cut the stem and leave a few centimetres of stem,.
When to Grow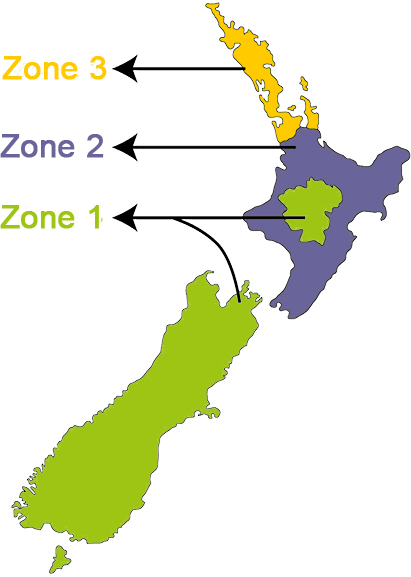 grass
Zone 1 - Cool
July , August , September , October
grass
Zone 2 - Temperate
April , May , June , July , August , September
grass
Zone 3 - Subtropical
January , February , March
Companion Planting
Tips for Care
Seeds need 20C soil temp to germinate
Artichokes are perennials, so they will continue to grow year after year, for up to three or four years.

Cut plants back towards the end of Autumn, and feed with fertilizer as the new shoots appear.
If you're growing in a pot, ensure its 1M wide.

Good drainage is essential.
Artichokes grow slowly.

They can take more than a year to get to cropping stage.

As they grow, thin out the shoots to leave only three or four of the strongest.

If you don't do this, you'll end up with small, weak heads of artichokes.
Artichokes grow to enormous sizes, don't plant anything within a 1m2 range of the plant.